Coming Soon
Posted by Roy Sanborn on Thursday, March 5, 2020 at 11:41 AM
By Roy Sanborn / March 5, 2020
Comment
Coming Soon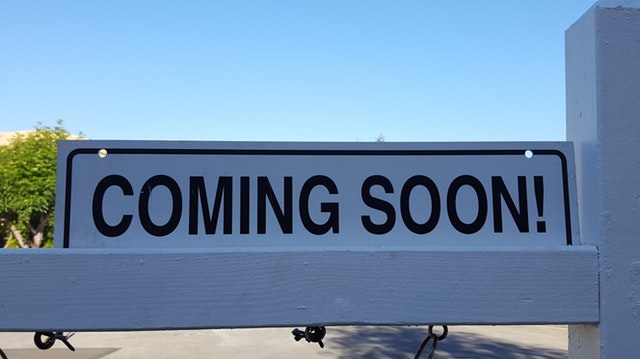 There were 403 single family homes available as of March 1, 2020 in the fourteen Lakes Region communities covered by this report. The average asking price was $670,688 and the median price point stood at $344,900. This inventory level represents just a 3.2-month supply of homes on the market. That ain't much, folks!
Well, it didn't take Skeeter long to show up back at our office. I had spoken with him just a couple of weeks ago about his Uncle Chester's property up in the Northeast Kingdom. He had wanted me to take a look at it and let's just say I believed the property had some "issues." Thankfully, it is located far enough away from here that I had a good reason to not list it for him. I gave Skeeter the name of a "good" experienced real estate agent in the local area named Jimmy 'Listem' Lyster that could help them.
Anyway, Skeeter is back to give me an update, I guess. Lucky me.
"How'd you make out with Jimmy?" I asked.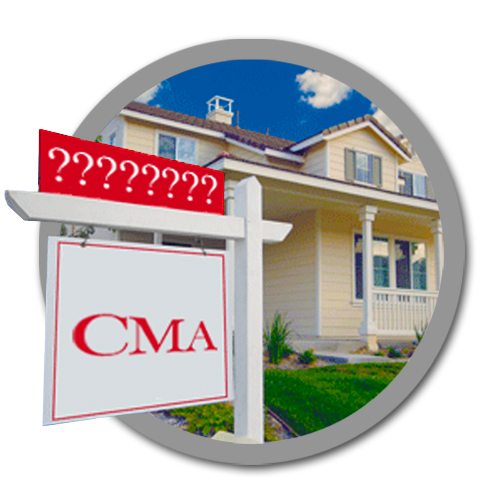 "Well, Jimmy came out to the house and did a tour with Unc' and said he'd be back the next day. Sure enough, he came right back and he sure was well prepared. He had done a lot of work and pulled together a bunch of properties that had sold, prepared a big report called a 'CM and A' that told us what he thought the place was worth, and had a fancy marketing plan already done. He even had a list of things that we'd need to do before he could list it so that it would bring in the most money. 'Staging' he called it. I told him we had lots of staging out behind the barn, so we just didn't need anymore."
"What did he say to that?" I chuckled.
"He said, no, no, you don't understand. Staging is fixing up the house, so it looks nice inside. He said we have to 'de-clutter' and get rid of a lot this stuff in the house, you know like Unc's Jim Beam decanter collection and Auntie's Avon bottle collection. They have hundreds of them on display and they are priceless, you know. He wanted us to put them all out in the barn even though the roof leaks…just a little, though. He even wanted Unc' to hide his gun collection!" Skeeter exclaimed.
"Did he give you a value on the property?" I asked.
"Yea, well that was the straw that broke the donkey's back. The number he gave us would barely cover the amount Unc' owes on the motor home let alone the bass boat! The bank wants all their money just not a part of it, you know. We thanked him for his hard work and told him we'd have to think about it. We didn't want to insult him because he was a pretty nice guy except for his personal opinions."
"So, what did you do?" I quizzed.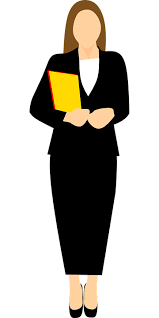 "Well, Auntie's sister just moved back from Miami and her daughter, Lindsey, just got her real estate license up there. We had her come over to take a look. We figured it would be good to help out a family member and give her her first listing. She is a lot better looking than Jimmy 'Listem' what's-his-name anyway and she had just taken the real estate exam a fourth time before she passed. We figured if she had to study that much it must be all stuck in her head really good now and the other agents who had passed the test a long time ago probably would have forgotten a lot of stuff. She's got a lot of new ideas that she just learned and she's up on all that Facepage and Pinterlist stuff."
"So?" I prompted, perhaps unnecessarily.
"So, we told her what 'Listem' had to say and she said that she does all of that and more! She said she plans on selling the potential of Unc's property as it is on the main road and could be the perfect spot for a Dollar General store or a Walgreens or even a Kentucky Fried Chicken store. That really got us seeing dollar signs!"
"Okay, then what happened?"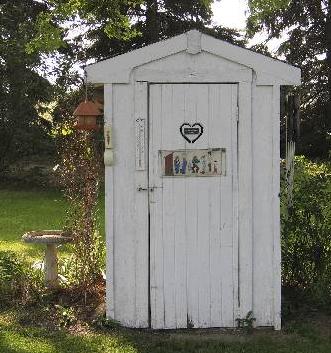 "Well, she wanted the particulars on the house, so we showed her around. We started in the basement and showed her the electrical fuse box and we could tell she was impressed even though she didn't know what a fuse was. She asked what that noise was and we pointed out the sump pump which confused her a bit. You know, being from Miami she no idea what a sump was. She then asked if we had city water and sewer. I think she was trying to show her expertise. Unc' said, no, that we had a well and a cesspool. We went up through the bulkhead to show her the well. Unc' says the well is over there beyond the privy. Apparently, she didn't know what a privy was. She sauntered right over to it and flung the door open expecting to see some rakes and shovels, I guess. She screamed 'eeuugh' and jumped back so quick she left one high heal stuck in the mud."
"Did you laugh?" I asked.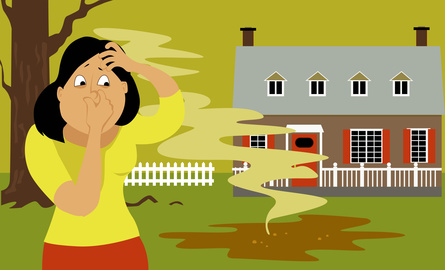 "Sure did," he continued. "Then she said, 'I don't see the pool anywhere. You said you had the best pool?' Unc' had to explain that whole thing to her and she made a face and said "eeuugh' again. What the heck do they teach you at real estate school, anyways? She didn't even know that you could approximate the age of a house by the number of layers of roofing on it…you know like rings in a tree truck."
"Really?" I mused.
Then, the real trouble started!" he went on. "We get the paperwork all done and she took a bunch of those professional pictures with her fancy phone to put up on the internet and Facepage. On her way out she sticks one of those 'Coming Soon' signs in the ground all proud like, you know. It wasn't an hour before one of the neighbors comes over and asks, 'What's coming?' Unc' says he thinks it will probably be Dollar General but hopes Kentucky Fried Chicken gets in on the bidding. It didn't take long and the phone started ringing and people all over town were asking what's going on and if he has got permits. The selectmen showed up at the house because people were calling them. They said they don't want no Dollar General in town. Why? I don't know. Next thing you know the building inspector shows up and tells Unc' that he has to fix the barn before it falls down or he will condemn it! Then Unc's insurance guy comes over 'cause he heard the news, inspects the house, and tells Unc' that he has to replace the fuse box, take out the aluminum wiring 'cause it is somehow dangerous, and strip the roof bare and put one good layer of shingles up there even though it don't leak none or they will cancel the house insurance. All this because of a 'Coming Soon' sign!"
See, now you know why I didn't want this listing…
Data compiled using the NEREN MLS system