Corona Com Problems
Posted by Roy Sanborn on Tuesday, April 28, 2020 at 12:12 PM
By Roy Sanborn / April 28, 2020
Comment
Corona Com Problems
While Zoom video conferencing might be the standard way of doing real estate meetings in the future, The Lakes Region Professional Porch Sitters Chapter 603 decided to do last week's meeting the old school way, but with appropriate social distancing maintained. I have a large wrap around deck where we could spread out and observe the six-foot rule. There is even room in the middle of the deck to allow for a place to put snacks and porch crawler beverages. To be on the safe side, I provided straws and special medical masks with a little hole in the front for the straw. Plenty of hand sanitizer was available.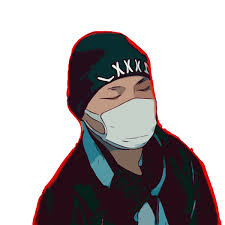 Anyway, Dirk Davenport, Travis D. Coletrain, Little Stevie Prestone, Bubba Gunter, Rollie Rollins, John "Leadbellie" Goode all showed up on my porch. As required, they arrived in separate vehicles wearing PPE. They looked more like they were going to a medical conference than a meeting of Porch Sitters, but hey, we are as essential, just like the medical profession. According to the higher ups we are more essential than dentists, manicurists, massage therapists, and barbers. You can't get your teeth cleaned, but you can still buy a house. It is quite humbling to be held in such high esteem. Some things in life will never make any sense.
We all spread out on the porch and then one at a time went up to get a drink, some crackers, and Cheeze Wizz. Nothing but the best. Bubba was sitting at the complete opposite end of the porch from me and out of sight because he was on the wrap around part. Social distancing can do that to you. He was excited to talk about this new listing he has coming. He said, "I've got a really great place coming on the market in the next week or two! It is a cute and cozy, three-bedroom house, with a remodeled kitchen and fresh paint inside and out. They are using one of the bedrooms for a home office. They were having trouble with the furnace, so they got that looked at. The owners are trying to get the floors refinished and part of the roof redone but are having trouble getting contractors because of this virus thing. It sits on a pretty nice lot with a brook running through it. The owner doesn't really need to sell but they'd like to move somewhere warm as soon as possible. We are gonna price it right and see what kind of offers we get."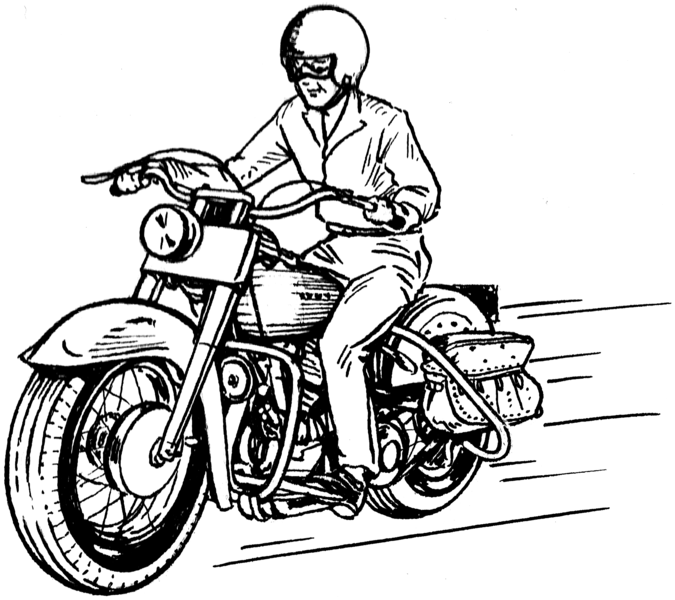 I couldn't hear what he was saying at all. In fact, with all the motorcycles running around it was kind of hard for any of us to hear much of anything. Jeez, it is only fifty-nine degrees out. I like to ride, but let it warm up a little bit! Where the heck did all the motorcyclists come from and where are they stopping to pee? There are no restaurants open anywhere. They must be stopping at Mount Major like everybody from Massachusetts.
I yelled to Dirk, who was sitting six feet away from Bubba, to repeat what he had said. Dirk looked like a deer in the headlights and responded, "Bubba's got this house coming on after they finish a bunch of repairs to it once they can find someone to do the work. You know fix the roof and refinish the floors. The Corona Virus got 'em. It is supposed to be cute, but it is small, just a two bedroom. Nice lot, with a brook, so it is probably wet. They need to fix the furnace, so they are getting someone to look at it. They painted over the whole place inside and out. Must have been in rough shape. They do not need to sell but are in a rush to move somewhere warm. So, they are gonna be looking for offers."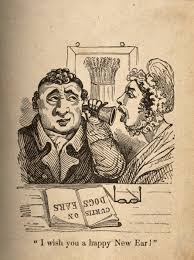 Leadbellie was sitting next to me …well six feet away, that is. He wears hearing aids and couldn't hear what Dirk said. Wearing these masks certainly don't enhance the clarity of any conversation, either. He looks down the porch and asks Little Stevie, who was sitting six feet this side of Dirk, to repeat the critical info. Little Stevie was more interested in his porch crawler beverage that he was nursing than what Dirk had been saying. Slightly embarrassed and wanting to avoid be chastised for not listening, he replied as best he could, "Well, Bubba's got this this little two bedroom cottage coming on the market as soon as they can get someone that's not afraid of the Corona Virus to do the repairs. Apparently, the owners have done some minor cosmetic stuff, but it still needs a new roof, all the floors need to be done, the furnace apparently is shot, and it sounds like it is on a pretty wet lot so there's probably water in the basement. And you know, with a really wet lot, you gotta be concerned about the septic system being underwater. The owners want to get out of here as soon as possible to someplace warm. They are pricing it to sell, all they want is an offer."
I could hear Leadbellie's hearing aid squealing and I knew he was getting frustrated. Rollie was sitting between him and Little Stevie and after listening to the description of the same property three times he was totally zoned out.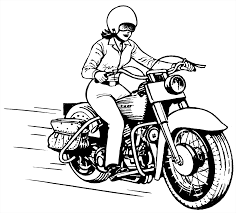 Leadbellie says, "Rollie, wake up! What did Little Stevie say? The damn motorcycles going by are screwing up my hearing aids."
Rollie blurts out, "Look, Leadbellie, if you'd get your hearing aids fixed you'd know what he said! Bubba's got this two-bedroom fixer-upper coming on and the sellers just want out really bad. Just make an offer. It needs a ton of work. They can't get anybody to do the repairs 'cause of the Corona Virus."
I leaned toward Leadbellie and asked, "Did you get all that?"
Leadbellie looks at me and says, "Bubba's got an overpriced listing coming on and the sellers have the virus!"
This is clearly one of the ill effects of social distancing in our society.
Stay safe.