Post Season Blues and New Year News
Posted by Roy Sanborn on Thursday, January 16, 2020 at 10:00 AM
By Roy Sanborn / January 16, 2020
Comment
Post Season Blues and New Year News
The Lakes Region Professional Porch Sitters Chapter 603 met this past Sunday morning on the four seasons porch at Rollie Rollins' house in Sanbornton. Dirk Davenport, Bubba Gunter, Travis D. Coletrain, Little Stevie Prestone, and I were in attendance. We all rode over together and when drove in we noticed there was a smoldering pile of rubble in the side yard.
Doug opened the front door to great us and he just stood there in a daze. I pointed quizzically to the smoke. He stared and just mumbled softly, "Patriot stuff."
Since it was the first meeting of the year, we decided to look at the several new changes in real estate that have come up for 2020 that might be of interest to the general public. Doug was clearly in a sour mood as he passed out some porch sitter beverages.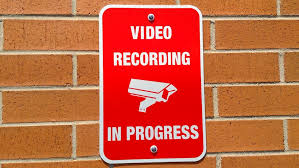 "One big thing this coming year is that there can be no more unauthorized videotaping." said Rollie.
"You mean like the Patriots do?" needled Travis. "It didn't look like any amount of video tape would have helped them against the Titans!"
"No, you idiots," responded Rollie. "I'm talking about the fact that some of the homes we show might have video or audio surveillance technology in them and we, nor the buyers, or other agents know about it. Sometimes our sellers like to keep an eye on things and don't let us know."
"That could be embarrassing if you get caught…like the Patriot's did…again" said Travis. "But you never know what a buyer might say inside a house when they are walking around! It might not be something that the seller wants to hear."
"Even worse," I responded. "They might hear something that they really want to hear and figure out what someone is really willing to pay for the place!"
"Right," Rollie replied. "This is a really big deal as it is going to be a Class B felony for someone to record anyone without their consent or knowledge. And it includes things you wouldn't necessarily think of right away like those video doorbells and those blasted Alexa machines! According to what I have read, anything like that must be disarmed, turned off or removed prior to all showings and open houses unless there is written consent from the buyer."
"Right," said Bubba. "Just think of a seller coming home and saying "Alexa, what did the buyer's say about our house?"
"Or, Alexa, can the Titans beat the Patriots?" chuckled Dirk.
Sound like more paperwork to me!" Little Stevie pipes in. "I can see it now, more disclosures and consent forms to keep track of!"
"Yup," replied Dirk "and a little more liability for everyone!"
"Anything else new for the coming year?" I asked.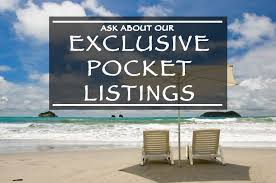 Always in the know, Travis jumped right up. He said, "The National Association of REALTORS® Board of Directors voted overwhelmingly to ban all pocket listings. The rule became effective January 1st but apparently it is delayed until May 1 to allow for everyone to get up to speed. It's called the 'Clear Cooperation Policy.'"
"So, what's that mean?" asked Bubba.
"It means that if you list a property to sell and you advertise it in any way, it has to be put in the MLS system within one day." Travis responded.
"It seems that there has been a big increase in the number of homes that have been sold that were never put into the MLS system. Sometimes, a seller wants to 'unofficially' solicit an offer by giving a 'pocket listing' to an agent. Maybe he just wants to test the waters, or he doesn't want too many people to know they are selling. That seems kind of counterproductive; trying to sell something without telling 'too many' people!" I said.
"Yup, but some properties do get sold that way and it is not fair to the other buyers that might have paid more for the home but never got a chance to see it!" Travis said. "A seller might want to have his agent put the listing onto websites or listing networks that aren't a part of our MLS system, or marketed and advertised by just using yard signs or window flyers, email blasts, or digital or print advertising but keep it off the MLS system. You can't do that anymore."
"Just saying, the Titan's didn't follow the Patriot's Clear Cooperation Policy, did they?" Rollie whined.