Praying to get out of a listing...
Posted by Roy Sanborn on Friday, February 28, 2020 at 11:03 AM
By Roy Sanborn / February 28, 2020
Comment
Praying to get out of a listing...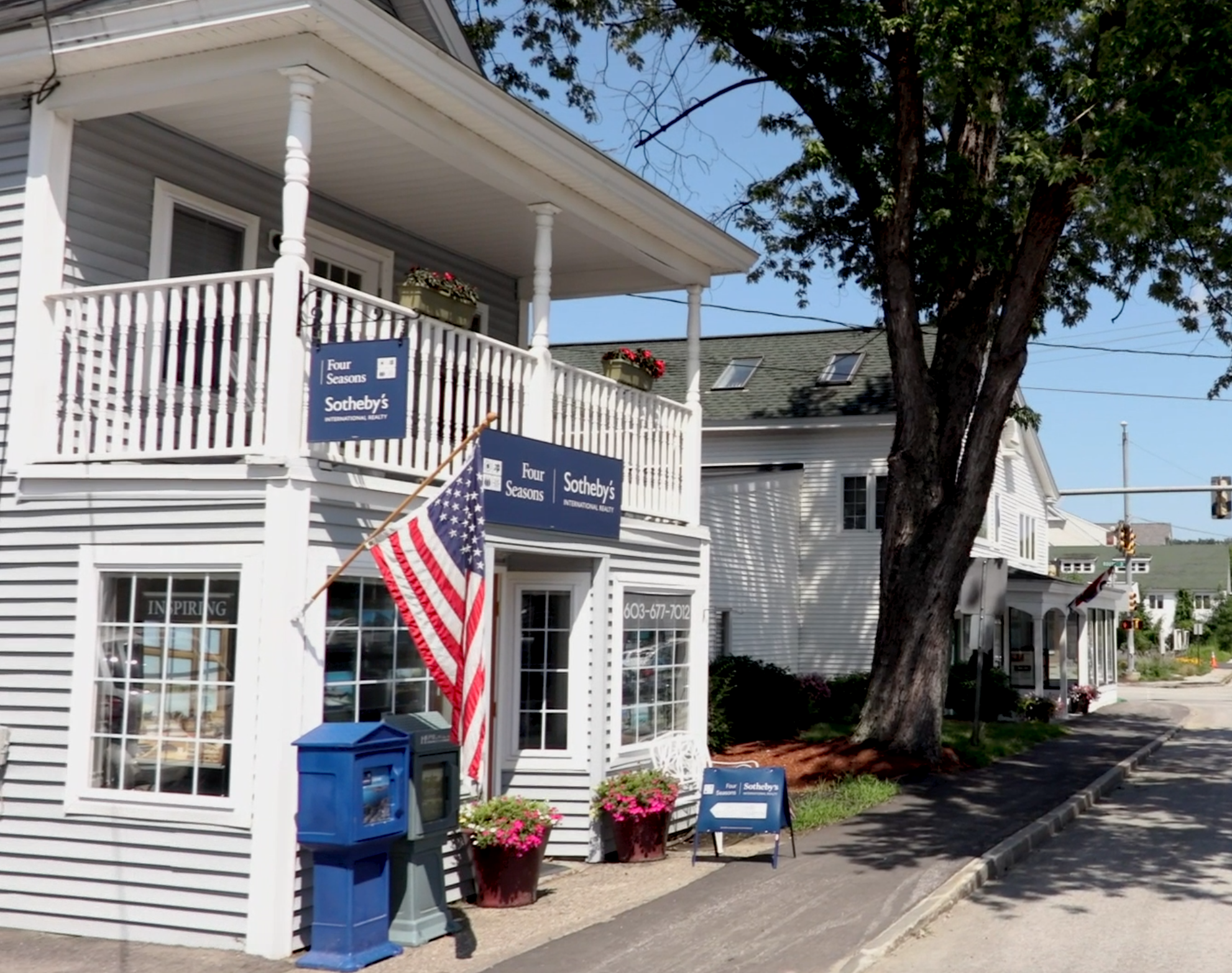 Sometimes a real estate agent can pick up on subtle clues about the true nature of a home before they actually see it. For example, Skeeter stopped into our office last week and I just happened to be there. I've known Skeeter for a while and has always rented apartments, so I wondered what he was doing in a real estate office.
He sat down at the conference table and said with a grin, "I don't know much about real estate and I need some advice to give to my Uncle Chester. He wants to sell his house and he needs a good agent. Do you know anyone?"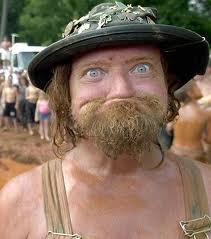 "You know, Skeeter, I don't. But maybe I can help you. What is your Uncle's house like?"
"Well, it's the old family homestead. It's been in the family for generations but Unc' would like to sell it and move south to warmer weather. It really is a pretty nice place. A rambling old farmhouse with four bedrooms and two baths…one in and one out."
"Hold it," I said. "What do you mean 'one in and one out?'"
"Well, the inside one is really nice. He remodeled it not too long ago…maybe just 40 years or so… got a nice blue tub and sink, but he kept the old pull chain toilet 'cause it adds character. The outside one has no sink or anything. It is just a place for serious business...you know a one-holer. Having multiple baths really adds to the value, right?"
"Yeah, right." I responded. "What kind of shape is the house in?"
"Uncle Chester is a stickler for keeping things right up to snuff. He paints one side of the house every year. His Daddy bought hundreds of gallons of the same color paint back in the late 50's so that he'd never run out and have to match the paint again and it was the good stuff…you know, the kind with real lead in it. They don't make that anymore, you know." He said proudly.
He continued without prompting, "The electrical system is in great shape. He used to have a lot of fuses blow when my Auntie made him buy her a new microwave but since he's put pennies behind all of them fuses, he's had no problems. He did have the old wiring taken out and he put in that new aluminum wiring he bought from the trailer surplus store so you can check that all off as positive."
"Okay…" I mumbled.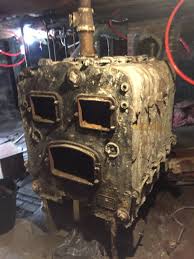 "The heating system works perfect." He went on. "Its one of those big old steam jobs and it has got cast iron radiators. He said it works so good that he has only had to clean it once in the last thirty years. He also wrapped all that white flaking pipe insulation in duct tape 'cause someone told him that the stuff was a hazard. He had a couple of old 275-gallon fuel tanks inside the basement, but they sprung a leak a long time ago. He drained them out, but he couldn't get them out of the basement There was no room for a new one down there, so they had to bury it outside. Pretty clever guy, right?"
"RRRiiiggght…"
"The basement has a dirt floor and it is dry as a bone 'cause he's got a really good sump pump. The last two or three died pretty quickly, but this one has lasted a long time…maybe seven or eight years…which is kinda amazing as it never shuts off!" he bragged.
"And, Uncle Chester always talks about how good his well water is! He's got a dug well piped into the house and the barn. He said he only has had it go dry once. He threw a couple of sticks of dynamite in the well…I think he called it fracking…and by golly the water came back right away. It was a little muddy, but it came back. So, he went and got one of those 'in-line' water filters with a cartridge filter in it. The water cleaned up nice except it kept clogging the filter after a while. He heard about those Culligan filters that have salt in them, so he went and got a bag and threw away the filter. He has to fill up that little canister every couple of days with more salt, but he says the water is really soft and smooth and has a little tang to it."
"Ok," I said and hated to ask, "what about the septic system?"
"The what? Oh, you mean the cesspool. It works fine. He is not sure where it is, but he never has had a problem, whatsoever!" he replied confidently. "And the roof don't leak a lick. It's got a good three layers of shingles on it, so the next buyer won't need to worry about that. He has always said "more is better."
"So, what is the lot like?" I asked not really wanting to know.
"He got thirty-two acres, but the neighbor says he owns the back two acres which my Uncle says is a lie. He told him to stay the heck off it so they ain't talked for a year or so but Unc' keeps getting threatening letters from some law firm. He just throws them away so that won't be any problem."
"Are there any liens on the property?" I asked reluctantly.
"Well, yes. The barn liens quite a bit to one side but he's got four telephone poles propped up against it so it ain't moving no more." Skeeter explained.
"No, I mean, does he have any kind of mortgage on the property?" I replied.
"Well, he took out a pretty big loan…he called it a line of credit…to fix the barn, right. But he bought a new bass boat and one of them fancy motor coaches like the country western bands travel in instead. That cost more than a real house you know! I think that's why he wants to go South. Can you come take a look at the property and give us an idea of what it's worth?" he asked.
"Well," I asked, truly wishing I hadn't been in the office when ol' Skeeter came in. "You never said where the property is. Where does he live?"
"Oh, not too far up in the Northeast Kingdom in Lyndonville, Vermont. Beautiful country!" he boasted.
"Thank, God!" I blurted out. "I mean, thank you, no. I can't. That's a good two hours away and way out of our area in order to service properly. Let me see If I can get you a real "good" local agent up there."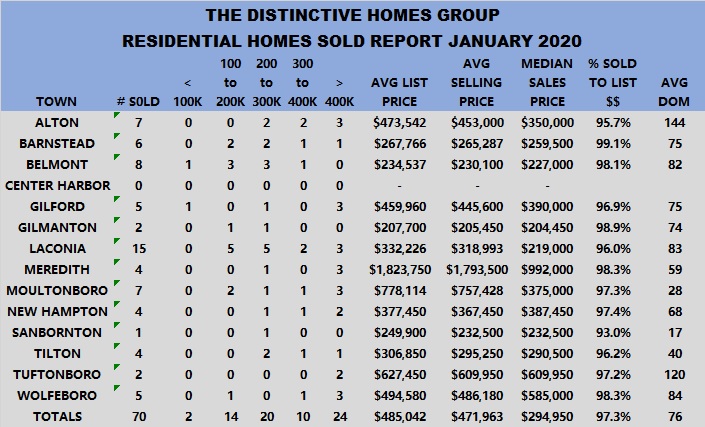 .Data compiled using the NEREN MLS system