The 2019 Handy Hubby Christmas Gift List
Posted by Roy Sanborn on Thursday, December 19, 2019 at 2:57 PM
By Roy Sanborn / December 19, 2019
Comment
The 2019 Handy Hubby Christmas Gift List
As of December 1, 2019, there were 528 listings on the market in the fourteen covered by this report. The average asking price was $607,910 and the median price point was $339,900. The current inventory level represents a 4.3-month supply of homes on the market.
Another Christmas is upon us. If you are the lady of the house, you may be struggling to get your handyman hubby that perfect gift. As Cousin Eddy says, if you want to give a gift that "keeps on giving," consider these following ideas. You don't have to spend a ton of money to find him something he can use over and over again and make his household tasks a lot easier to accomplish!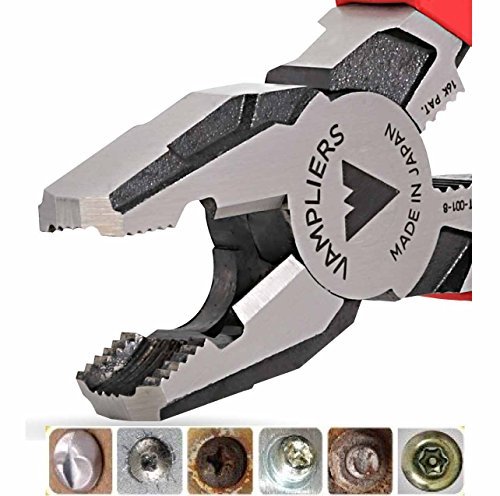 First consider a pair of Vampliers. The name alone is something that he will appreciate and chuckle about when he uses them. These high-quality pliers are designed to help you get out a screw or bolt that has broken off close to the surface. They have "uniquely designed concave shaped jaws with vertical and horizontal serrations on the inside jaws which make it possible to grab on to a stripped/rusted/corroded screw or rounded nut for extraction." I can't say it any better than they describe it. They are available on Amazon and come in different sizes. The six-inch ones are under $30.00 an the eight-inch ones are around $35.00 with a set of four shown at around $90.00.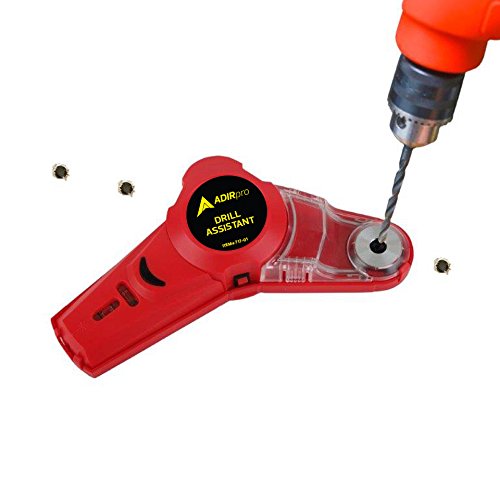 This sounds crazy, buy it irritates me. Every time I drill a hole in dry wall to hang something, I make a little mess. Drywall dust always falls on the floor and I gotta clean it up. Its not a big deal but it still is a pain. If you get an Adir Pro Drill Buddy Dust Collector, it will totally eliminate the mess. You stick the drill bit though the hole and the dust is collected inside the thingamajig. It also has a laser level, so it is like two gifts in one. Its only $16.99 on Amazon and is also available at the Home Depot.
My buddy, Gordon Blaisdell, and I both had to go the hospital this year because we were acting stupid and got stuff in our eyes that wasn't supposed to be there. He knows better as he has worked at nuclear power plants and I…well, I should have known better, but I am part redneck so I learn slowly. I'd suggest getting a pair of German Made Safety Googles from the Garret Wade Catalog. Theses aluminum framed glasses have leather padding and clear 1 5/8" diameter shatterproof lenses. You can also get gray UV protection lenses and dark welder's lenses. They are pretty funky looking and I think they are also perfect for riding a Harley or if you happen to be going to the Burning Man you'll fit right in. A real cool gift for under $20.00.
While you are on the Garret Wade website, check out the Extra Heavy-Duty Screwdriver set. These wooden handled flat headed screwdrivers were original issued to use on tanks, so you know they have to be rugged. They are also pretty ugly, but that's part of the charm. I remember seeing screwdrivers like these in my Dad's toolbox. You can bang on them with a hammer and use them as pry bars or chisels. On sale right now for $30.00.
One source of never-ending frustration is the good old ratchet strap. Ladies, that's the flat nylon strap with a mechanism attached that you hubby used to tie down that new furniture you got in the back of the pick- up truck. I've got a bunch of them. The problem with them is that the straps get all tangled up and tied in knots if you are not careful. I have a hard time being careful, especially if it is cold outside. The Quick Loader Ratchet Strap on the Grommet Website solves the problem. It features a mechanism that neatly coils the strap so it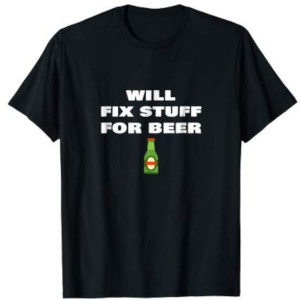 will never tangle when stored and it also keeps tension on the strap while you are tying things down making the whole process much easier. Check it out. Only $19.95
Finally, give your handyman the correct message. Get him a "Fix Your Stuff For Beer" T shirt on Amazon for just $16.99. Might as well acknowledge the ground rules on both sides.
Data compiled using the NEREN MLS system.