The First Porch Sitter Video Conference
Posted by Roy Sanborn on Friday, April 24, 2020 at 10:52 AM
By Roy Sanborn / April 24, 2020
Comment
The First Porch Sitter Video Conference
As of April 1, 2020, there were 1,533 single family homes on the market in the Lakes Region communities covered by this report. The average asking price was $165,000 and the median price point was $125,900. The inventory level has risen sharply in the past two weeks, and prices have dropped dramatically due to the severe toilet paper shortage in our area. People still have to go and if they can't go here, they will go somewhere else…and that somewhere else is the Berlin/Gorham area. Housing costs are even lower up there and the fact that the paper mills are going to reopen to meet the toilet paper demand means there will be work for everyone.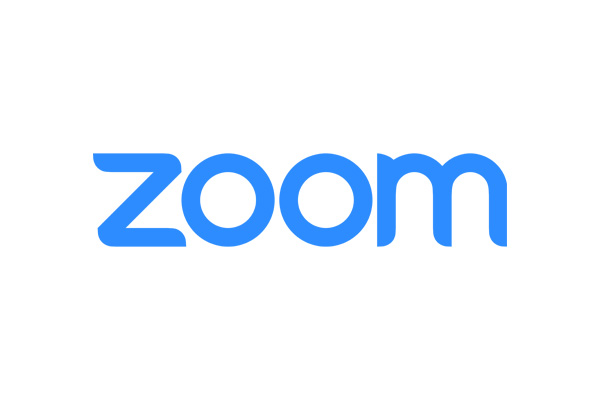 The Lakes Region Professional Porch Sitters Chapter 603 made a historic leap into modern technology by having its first meeting via Zoom video conferencing. Seems like everybody is doing that sort of thing now to keep their sanity. That really doesn't benefit the Porch Sitters as most of our members lost their sanity a long time ago. Real estate will do that to a person.
Anyway, at the predetermined time on April Fool's Day Dirk Davenport, Travis D. Coletrain, Little Stevie Prestone, Ainsley Grantham, Bubba Gunter, Rollie Rollins and I logged onto our Tandy computers to begin the meeting. It was amazing to be separately together again in living color.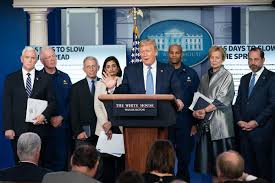 Several members of the Coronavirus Task Force were to join us including Deborah Birx, who is the United Sates Global AIDS Coordinator, Surgeon General Jerome Adams, and Anthony Fauci, Director of the National Institute of Allergy and Infectious Diseases. Dr. Birx said she was extremely interested in the positive remedial effects that porch sitting can have in combating this deadly virus. She was amazed to learn that none of our membership had been infected and wanted to know what regimen we utilized. Unfortunately, at the very last minute they had to cancel due to some meeting on the North Lawn. She said they will reschedule so I will keep you informed.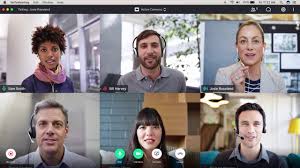 Our topic of discussion for this video conference was what we were all doing to market ourselves to attract business during this difficult time. We were told by the Governor that real estate agents were "essential" just like doctors, nurses, pharmacists, and liquor store employees. Makes you feel pretty important to be "essential" except I am not sure how many buyers, essential or non-essential, there really are. Are you dying to look at houses??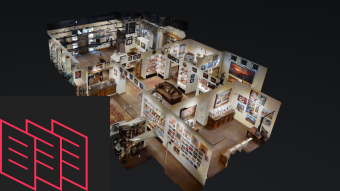 Ainsley said, "I am doing lots of social media stuff to keep in front of potential clients. I have also offered to do Matterport 3-D virtual tours for other agents so that they could share their listings online in a dramatic and engaging way."
"That's great!" said Travis. "The Board of REALTORS® has told everyone there will be no more open houses whatsoever until further notice. They can fine an agent up to $20,000 if they are caught having one! A 3-D tour is a great way to show people a property without even going there!"
"Well, billboard advertising isn't going to work now! There's hardly any traffic anymore!" observed Bubba. "Maybe advertising on shopping carts is the way to go. That's about the only place you see anyone now!"
We could see Little Stevie was trying to say something, but he couldn't figure out how to turn the microphone on. He was fumbling around and stood up revealing he had pajama pants on. Dirk blurted out, "Now we know why you are called Little Stevie…you won't get any business that way. All Little Stevie could do was give us that appropriate hand gesture.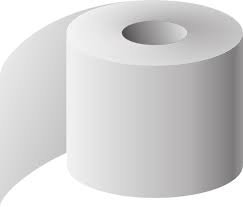 Rollie laughed and said, "You guys all were giving me heck about my garage being full of toilet paper, but you know I have more business than I know what to do with. I offered on Facebook to give a free case of toilet paper to any new client I get, and the phone hasn't stopped ringing!"
So, there were really only 432 single family homes for sale on April 1. The average asking price was $677,299 not $165,000 and the median price point was $351,500 not $125,900. People are not flocking north yet, anyway. April Fools! We might as well laugh, right?
Towns covered in this report are those in Belknap County plus Moultonborough, Tuftonboro, and Wolfeboro.