The Porch Sitters in Quarantine
Posted by Roy Sanborn on Wednesday, March 25, 2020 at 2:11 PM
By Roy Sanborn / March 25, 2020
Comment
The Porch Sitters in Quarantine
There were 65 single family residential home sales in February in the fourteen Lakes Region communities covered by this market report. The average selling price was $414,084 and the median sales point was $270,000.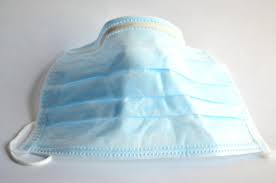 The Lakes Region Professional Porch Sitters Chapter 603 quarantined itself this past Sunday on the porch at Rollie Rollins' house in Sanbornton. When I arrived, Rollie was standing there in the hallway with one of those infrared thermometers you buy at Lowes and shot me in the chest with the laser to get a temperature. I said, "You know, you idiot, that isn't going to give you an accurate body temperature, right?"
"Well, it's better than nothing!" he retorted. "And, I have questions! Lot's of 'em! You have got to be careful, you know."
So, one at a time, Dirk Davenport, Travis D. Coletrain, Little Stevie Prestone, Ainsley Grantham, and John "Leadbellie" Goode all succumbed to being shot with the laser and Rollie asked a list of questions like "When was the last time you or anyone you know have been on a cruise ship? Have you traveled outside of the U.S. in the last couple of weeks? Have you been around anyone with a temperature or a cough? Do you have anyone at home that is at high risk or is sick? What percentage native American Indian are you?"
Just then Bubba Gunter arrives wearing a Lone Ranger mask. Rollie just looks at him and says, "You really are a nitwit. That's the wrong kind of mask!"
"Hey!" Bubba replies, "You gotta keep your sense of humor, right?"
So, we all proceeded into the four-season porch and grabbed a seat. I started with, "It looks like this whole coronavirus thing is really going to affect how we practice real estate moving forward…at least for a while anyway…and there may be a whole lot less of it to do until this gets cleared up. We have to take this emergency very serious just to be on the safe side. We may be a little more isolated up here in the Lakes Region, but it is obviously still going to be here."
"Yup," added Dirk, "So many of our buyers are from other areas of the country, you never know if they have been exposed. We are going to have to ask a lot of questions like Rollie did…except for the Indian part…you certainly can't ask that!"
"That's for sure and that's whether you are working with the buyer or working for the seller. You have to ask some questions before you let people in your client's house." said Bubba.
"And certainly, before they get into your car to go look at property! We should all be traveling in separate cars now." added Ainsley.
Rollie proudly passed out some hors d'oeuvres and offered everyone Porch Crawler beverages that he said were from his new special recipe. He said he was trying to get it into production to be used as hand sanitizer as well as a delicious beverage. "I might as well come up with a new sideline to make some money while all this is going on!" he crowed.
"It is likely that our already low inventory will get even lower as some people are just not going to open up their houses to strangers right now." Said Little Stevie. "But there are those that still have to sell homes. We'll have to work extra hard to explain that we will make sure buyers are screened more and that they will be instructed not to touch things inside the house. I expect there won't be many open houses."
"Yup, and our local board has canceled its meetings and continuing education courses." injected Ainsley. "Our company, as well as many others, are giving us proper procedures to conduct showings. Everyone is being very proactive."
"That's why things like the Matterport 3D interactive tour is so important right now. You can actually tour a house like you are right inside it without going there! It's a great way to weed out some of the people that wouldn't really be interested if they saw it in person!" I added.
"On the positive side," added Leadbellie. "there are going to be some buyers that are going to take advantage of the recent interest rate reductions. You aren't going to see them this low again for a long time, so it really is an advantageous time to buy!"
"Well," Travis said as he stood up. "We will get through this just like we got through 9/11, the great recession, and the swine flu. People are still gonna want to buy and sell houses and we'll be there to help them in a safe manner. Now, if you will excuse me, I need to practice some social distancing. Where's the bathroom, Rollie?"
"At the end of the hallway." he responded.
Two second later, Travis returns, points at Rolle and blurts out "So it's you!! You're the one!"
Rollie jumped up all wide eyed.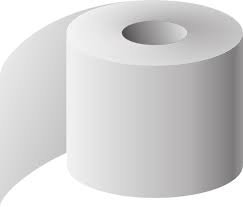 "I opened the garage door by mistake and there is pallet after pallet after pallet of toilet paper out there! And cases and cases of soup and water! You're the one that's cleaning out the stores!" yelled Travis.
Rollie just stood there hanging his head and looking at his feet. He mumbled, "Well, Momma told me to always be prepared…"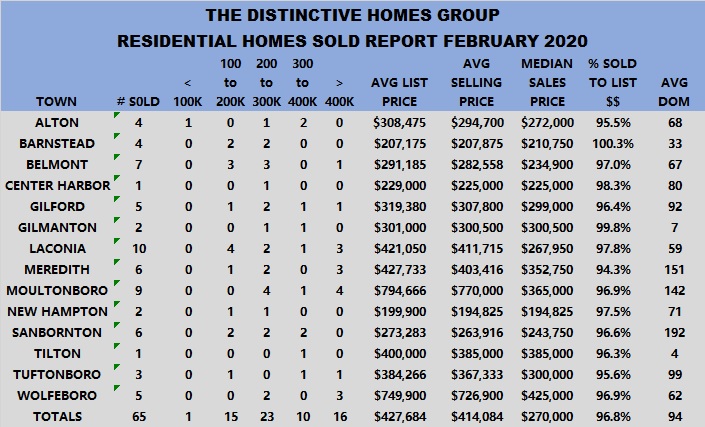 Data compiled usiing the NEREN MLS system