Sell Your Home With Us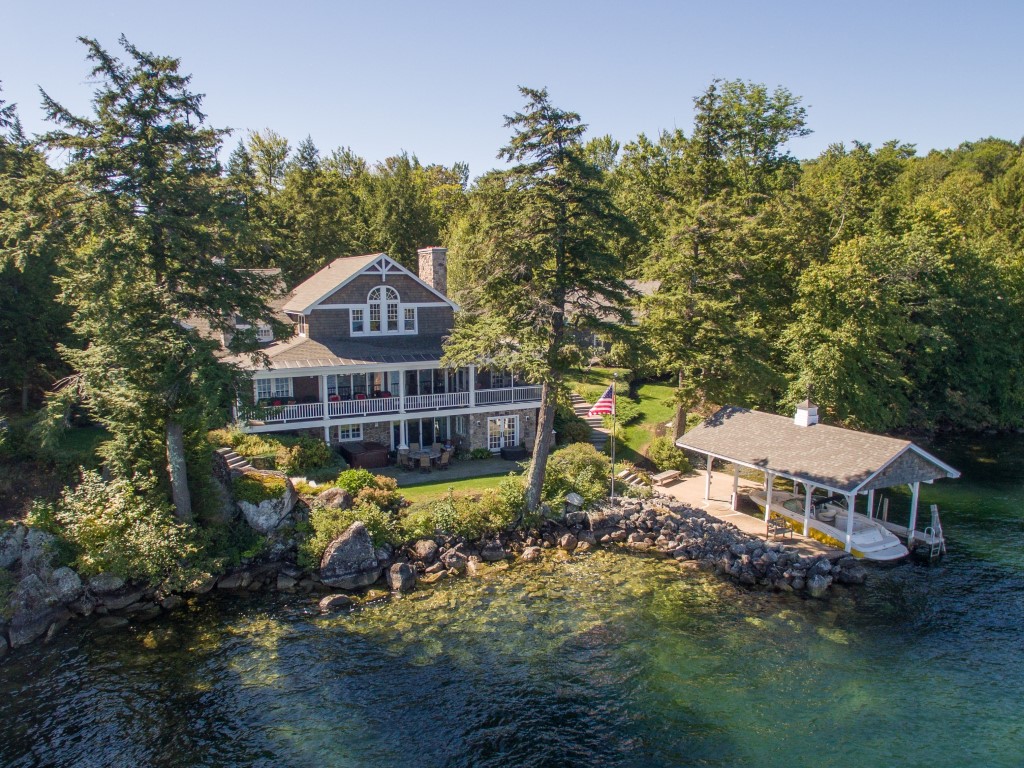 Selling real estate in today's fast paced environment requires representing properties in a way that is unique and enticing while being at the top of latest technology and marketing trends. Combining local expertise and the unparalleled exposure only afforded by Sotheby's International Realty equates to millions of dollars in successful property sales.
The global brand power of Sotheby's International Realty brings with it a vast network of affiliations with influential world-wide media partners, more than 700 offices encompassing 52 countries and territories and arguably the most powerful luxury auction house. The art of uniting home buyers with New Hampshire homes and the synergy of unrivaled branding afford an experience unlike any other provided by local real estate companies.
We take great pride in our approach to utilizing considerable resources, global connections and experience to ensure our clients a successful selling process.
Custom Websites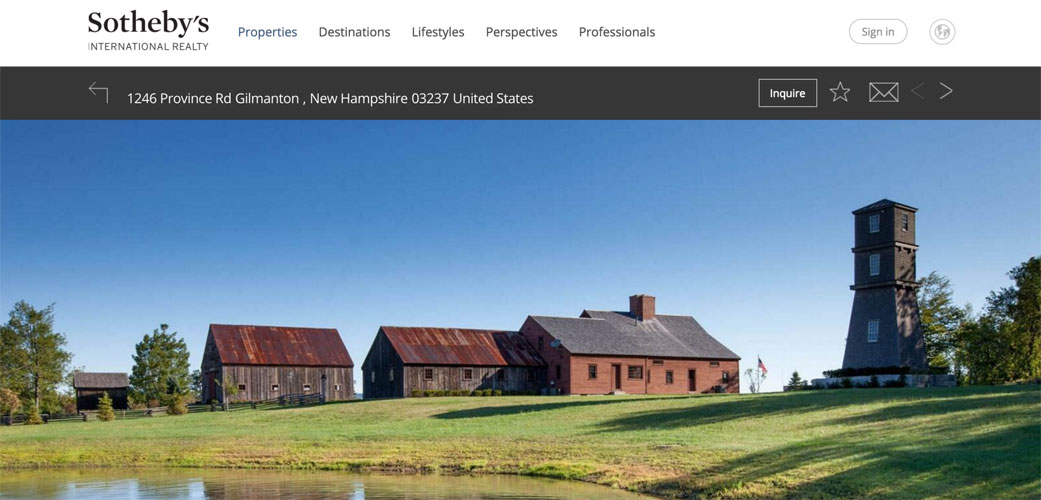 We can create a custom website with property-specific address, large photographs, detailed descriptions, and more. This option provides viewers with a dynamic way to learn about your home, to contact your agent for more information, or to schedule a private tour. Each website reflects Sotheby's International Realty's® sophistication and attention to detail.
Amazing Photography
We utilize exceptional photography to best capture the details of each home. High quality photography is critical to making your home stand out. Your first showing with buyers is online making it so easy for prospects to discount your home based on a poor photo representation. According to THE NATIONAL ASSOCIATION OF REALTORS® 97% of buyers are using online searches to find their home.
E-Gallery
This display system is exclusive to homes in the Sotheby's International Realty® network. It is a breathtaking selection of local and international homes that are displayed on flat screen monitors in Sotheby's International Realty and auction house locations.

Networking with brokers

Keeping the brokerage community informed about your property, any changes or adjustments can be a critical marketing tool. Anytime we list a property, we share photos and details with agents and brokers throughout the Sotheby's International Realty network as well as throughout the region. In addition any time changes are made from photography updates to price changes additional notifications are sent. These services allow other agencies to see that your home is available for sale. Some agents also enroll active buyers in automatic updates generated by these services. Our listings are then seen by those potential buyers.

Custom Marketing Plan

We create a customized marketing plan for individual properties. These strategies are designed to best position a home in the marketplace, identify ways to reach out to each appropriate audience and to create an action plan for marketing the home.

Internet Marketing

With approximately 97% of buyers beginning their searches online, We believe it is critical to garner comprehensive internet exposure. Our marketing program includes influential websites, including SothebysRealty.com, FourSeasonsSIR.com, Realtor.com, WallStreetJournal.com, NewYorkTimes.com, IHT.com (International Herald Tribune), LP-LuxuryProperties.com, HomeFind.com, Trulia.com, Zillow.com and more. Sotheby's International Realty has built unique relationships with WallStreetJournal.com and NewYorkTimes,com, offering the Business of Extraordinary Living microsite on the former and prime advertising space on the latter. NewTorkTimes.com is now the second highest ranked referral site for SothebysRealty.com.

Custom Brochures

We create high quality brochures of each home with large, high-resolution photographs and important details about the home.We know that buyers are often looking at several houses in a short period of time. Therefore, it is important that our brochures are enticing representations of the character and beauty of each home, while reflecting the elegant look and feel of Sotheby's International Realty. Simply put,an MLS printout is a disservice to a home and homeowner and will not attract a discerning buyer, and at Four Seasons Sotheby's International Realty, we want to represent your home in the best way possible.

Social Networking

We feature homes on my blog, Facebook page, LinkedIn page, Twitter and YouTube channel . Each of these outlets has its own audience. This method of "Inbound Marketing" appeals to tech savvy buyers by offering useful content that viewers can share with friends, all within their online communities. As a seller it is vital to have an agent who is continuously working to promote your property in a variety of ways. I pride myself not only on my listings, but also on our involvement in the Lakes Region community. Social networking sites are a fantastic way not only to promote your property, but also to build and maintain relationships with past, present and future clients.

E-Mail Marketing

We utilize a dynamic email marketing service to effectively reach a variety of audiences. Our recipient lists include hundreds of area brokers in the region, clients and the Four Seasons Sotheby's International Realty' network of over 150 agents.

Mobile Apps

More than 60% of homebuyers are of Generation X or Generation Y and research tells us they want instant access to information. We provide two methods. The SIR Mobile application and our FSSIR app. Both of these tools have a GPS-based search tool allows buyers to gather photos, details and sales statistics around them.

Signage

Clients have the option to utilize a Four Seasons Sotheby's International Realty sign on their property. We also use sign riders with single property website addresses to drive visitors to visit the site for more information. This not only bring credibility to your home but entices buyers to learn more.